2002-01-25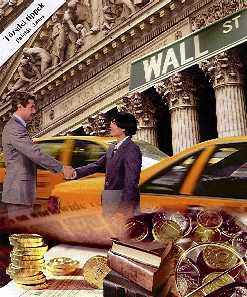 Date: 25.01.2002
Buy —————– stock today! .. Recommended purchase price: —————– Ft.
Sell ——————– stock today if you have! Recommended selling price: ———————— Ft.
I EXPECT further rising with daily fluctuation till the end of the month!
I recommend the RICHTER/OTP/MATÁV/MOL/GLOBUS/TVK for "day trade" deal today!
I EXPECT an about ____ % rising market at the beginning and the end of today (______ ) with medium trade and even with significant fluctuation in the daytime.
Increasing trend! The BUX will probably be at 9300-11800 points by the end of the year!
Interested foreigners!
Let me propose the next WEB pages about the Exchange:
FORNAX– Napi Gazdaság Online– Tõzsdefórum– Eco– Portfolió
An important warning!!!
The tip above is a game and I do not want any of its profit but I neither assume the financial, legal or moral responsibility for possible losses. Unfortunately it is impossible to invest on the stock market without any risk. Nobody constitutes a "prize-fund" on the stock market. In this way anybody can only have profit if somebody else sold him a stock that should have been worth to keep. The dividend paid (if paid?!) once a year by the firms of the stock market can compensate only a little part of the losses.
I give my tips by reason of which stock I feel is going to be stronger within a month (even for a short time but with at least 3-4%) in comparison with the closing price of the previous day or the offer price suggested by me. A monthly 3-4% output can reach 40% in a yearly relation. I suggest immediate selling order following the successful buying because the tip is not based on a long-lasting increase of the price but it often takes advantage of the strong fluctuation of the stock.
According to its content the selling tip means that which of the stocks offered up for buying within a month or typically traded lately I feel you can buy back 3-4% cheaper. For this reason it is not a suggestion for permanent selling but it is rather a so-called "profit-creaming", when the combination of the stocks does not change but an output (3-4% of the aggregate value) occurs.
In the case of the stocks suggested for the so-called "day trade" (within the day) deal I expect that the rate of the given stock will change at least 2% in view of its highest and lowest rate within the day. This way the investor (who risks here) can make, reduced by the usual agents commission, 1-1.5% profit without actually using money, as compared to the risked amount!